Pottery – Hand Building and Wheel Throwing – Class
February 9 @ 6:30 pm

-

March 16 @ 8:30 pm

AEDT
Learn Pottery Hand Building & Wheel Throwing Ceramic skills with Tutor Melinda Solly
TUTOR: Melinda Solly
START DATE: 9th February 2021
DAY & TIME: Tuesday 6.30pm – 8.30pm
TERM LENGTH: 6 weeks
DATES: 9 Feb, 16 Feb, 23 Feb, 2 Mar, 9 Mar, 16 Mar
FEE: $215
REQUIREMENTS: Please bring along your own tools, towel and apron. Covered shoes are essential.
LOCATION SPECIFICS: Studio
MAX NO.: 6
MIN NO.: 6
INFORMATION: Beginners / intermediate
The class introduces students to the medium of clay by exploring both handbuilding and wheel throwing techniques.

Students will learn the fundamentals of handbuilding techniques including pinching, coiling, slab building.

Students will also be taught the process of preparing clay, wheel throwing including centring, throwing cylinders and bowls, turning.
The students will also learn surface decoration and glazing. The 6 students will rotate between the wheel throwing on 4 wheels and hand building.
Each week a method will be demonstrated and supervised by the tutor to achieve various outcome.
Intermediate and experienced students can choose to follow the method with the class or discuss their intended project with the tutor and work at their own pace with assistance from the tutor as required.
WEEK BY WEEK:
1. Induction Brief tour of AAH and Studio, OH&S house rules. Pinch technique / introduction to wheel throwing, clay preparation and centring. Demonstration of surface texture, scraffito and application of slip.
2. Coil/slab technique / Wheel – making a cylinder form.
3. The use of moulds to make / wheel – making a bowl form, trimming
4. Slab techniques / wheel throwing bowl and cylinder, trimming
5. Free play with preferred method or combination of methods / trimming
6. Glazing using various dipping and pouring glazes or brush on glazes 

OTHER:
All class members will need to use their own tools.
Good quality wheel throwing tool kits will be offered for sale online through AAH @ $30 each. Tools for hand building available from Northcote Pottery or Kaiser Craft. You may have your own or are able to cobble together a starter kit yourself.
Personal workspace will be cleaned by each student in readiness for the next class.
Roster system for vacuuming and mopping the studio after each class will be organised.
Minimum numbers are required for the class to run.   
If the minimum numbers for this class aren't reached you will be notified by email two weeks before the start date that it has been cancelled and you will receive a refund.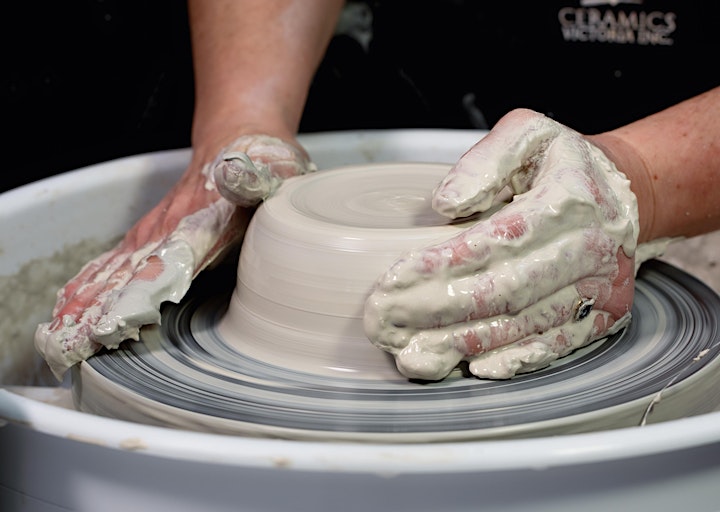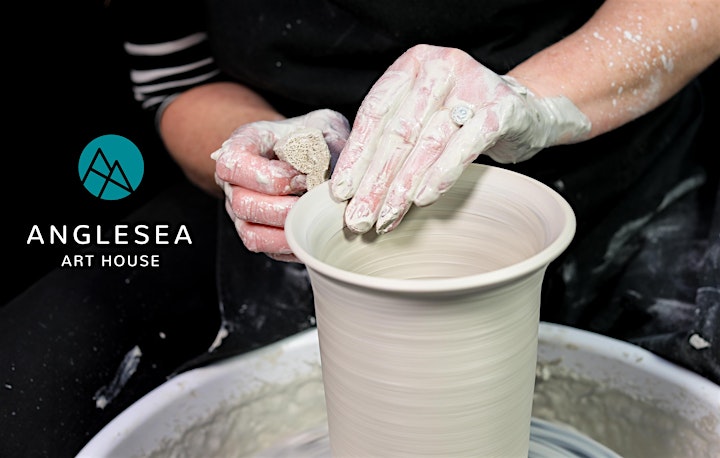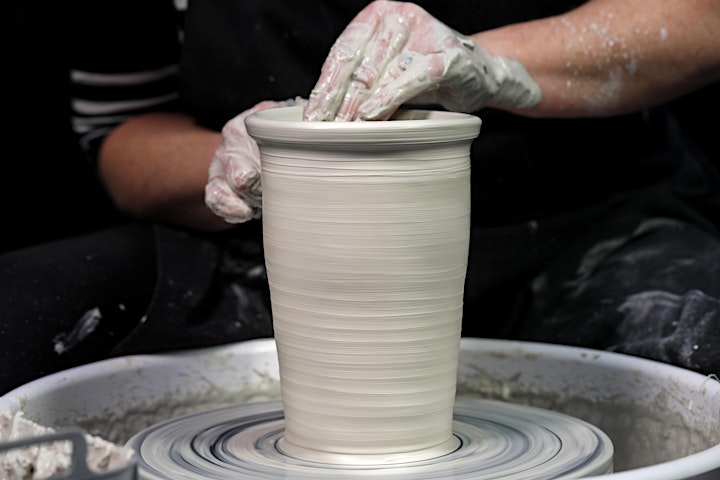 Ceramic Artist Melinda Solly photographed during a demonstration for filming
(Photos by Rebecca Hosking Photography)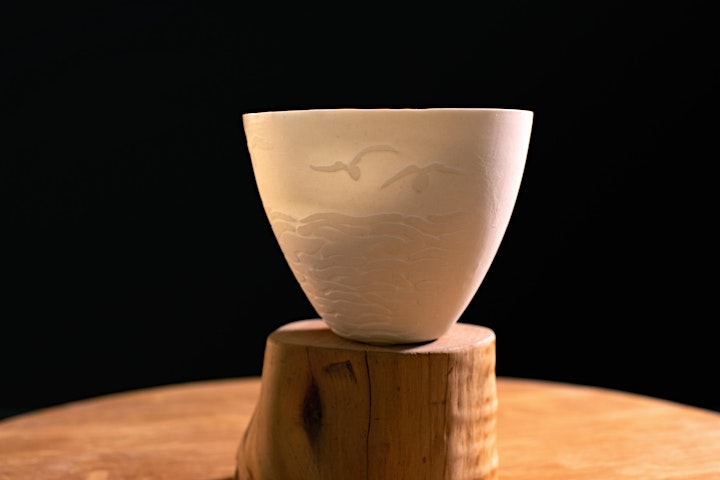 Ceramic Art by Artist Melinda Solly
(Photos by Rebecca Hosking Photography)