Glass Fusing and Mosaic Group – Class
February 2 @ 10:00 am

-

March 30 @ 12:00 pm

AEDT
Glass Fusing and Mosaic Class with Facilitator Jennifer O'Sullivan. No Fee. AAH Members Only. 9 sessions.
FACILITATOR: Jennifer O'Sullivan
START DATE: 2nd February 2021
DAY & TIME: Tuesday 10.00am – 2.00pm
TERM LENGTH: 9 sessions
DATES: 2 Feb, 9 Feb, 16 Feb, 23 Feb, 2 Mar, 9 Mar, 16 Mar, 23 Mar, 30 Mar 
FEE: No fee
REQUIREMENTS: Bring your own project and tools. For Members Only.
LOCATION SPECIFICS: Gallery
MAX NO.:   NA. Register if you would like to attend and numbers and timing will be worked out within our Covid-19 policy.
The Art House Glass group meets weekly. You can choose to do glass fusing or mosaic.
When you have completed a glass fusing workshop, and are a member, you can come and join us. It is so much fun.
We do our own projects and share knowledge and ideas. 
You will learn about compatible glass, kiln firings and maintenance, preparation of moulds for slumping, making frit and stringers. Together we have created coasters, bowls, waves, panels, sculptures and Christmas decorations.
There is always someone to assist as you learn.
The studio offers members the use of two kilns for fusing and a small vitrograph kiln to make stringers. Base glass is available to purchase.
This friendly group welcomes new members.
Our glass artists Jennifer O'Sullivan and Terese Panczel have had a glass sculpture photographed and selected for inclusion in the Surf Coast Arts Calendar. 
We look forward to sharing the magical world of glass with you.
Clear base glass available for purchase.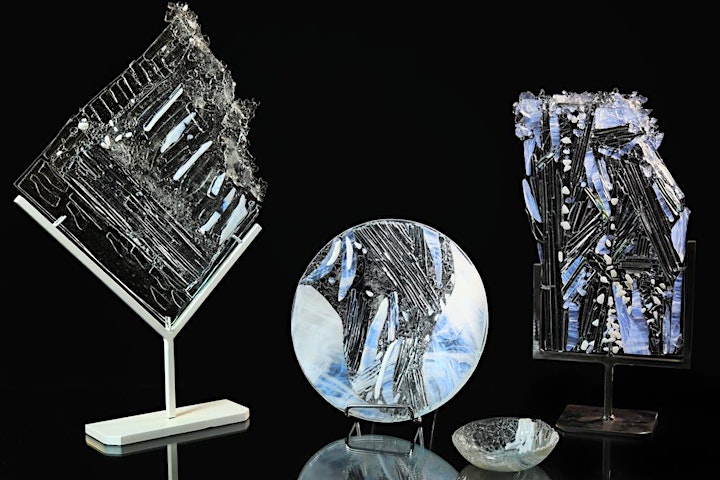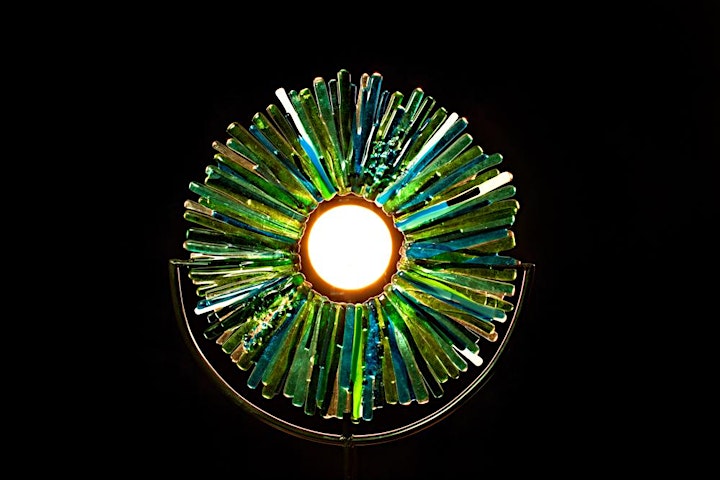 Glass Art by Glass Artist Jennifer O'Sullivan (Photos by Rebecca Hosking Photography)