Fundamental Drawing – Class
February 4 @ 1:30 pm

-

April 1 @ 3:30 pm

AEDT
Fundamental Drawing with Tutor Tony Bramwell. 9 sessions. $135. Thursday's at 1.30pm – 3.30pm.
TUTOR: Tony Bramwell
START DATE: 4th February 2021
TERM LENGTH: 9 sessions
DAY & TIME: Thursday 1.30pm – 3.30pm
DATES: 4 Feb, 11 Feb, 18 Feb, 25 Feb, 4 Mar, 11 Mar, 18 Mar, 25 Mar, 1 Apr  
FEE: $135
LOCATION SPECIFICS: Gallery
MAX NO.: 10
MIN NO.: 6
REQUIREMENTS: Bring your own materials and tools. Please see the full description for the list of materials.
INFORMATION: 
This course is aimed at those who want to improve their drawing skill by identifying the essential parts of the process of drawing. 
1. Shape recognition. The application of several shapes which appear in all subjects and the use of those shapes to assist in the initial steps of drawing those subjects. 
2. Shape and proportion. Utilising shapes, and their relationship to other shapes in a composition to establish height and width.
3. Tone of the items in a drawing to indicate depth. Recognition of the various tones in grayscale drawing that will help to indicate three dimensionality. 
This is all done by using various exercises both during the classes and in the students own time to become comfortable with the use of different drawing materials. 
The speed at which the student learns is an individual thing but gaining an understanding of the fundamentals is the best start. 
Materials required: 
A2 sketch pad
2B/4B pencils
Proportional dividers
Drawing board (3 mm MDF the same size as sketch pad)
Fine-liner pens
Willingness to try new exercises and a sense of humour! 
Note:
Minimum numbers are required for the class to run.   
If the minimum numbers for this class aren't reached you will be notified by email two weeks before the start date that it has been cancelled and you will receive a refund.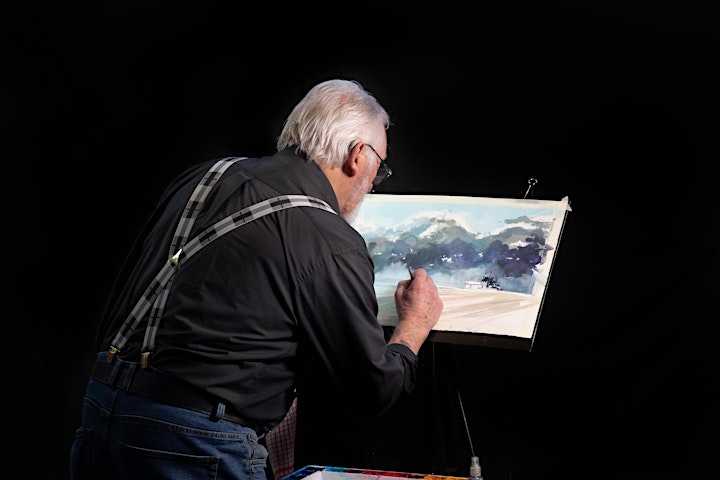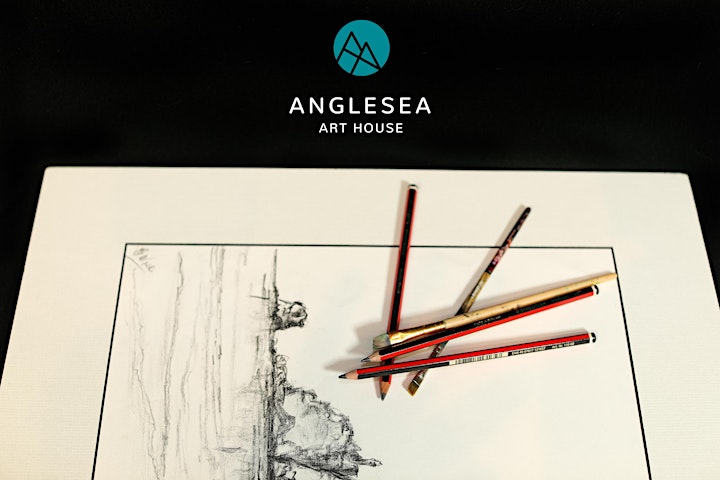 Artist Tony Bramwell, captured during the video recording of a watercolour art demonstration.
Drawings by artist Gwyn Wise.
(Photos by Rebecca Hosking Photography)